Carbonne is 40 kilometres to the south of Toulouse in the Haute Garonne Department and close to the department of Ariege.
It is the gateway to the historic Volvestre area (composed of three districts. Carbonne, Rieux-Volvestre and Montesquieu-Volvestre).
Nestled in a loop of the Garonne river, Carbonne was a 'bastide' (a walled-in market town) in the 14th century – one of the last bastides to be built in South-West France. 
Carbonne's primary schools are involved in an ambitious penfriends project with most Monmouth Primary Schools – see Schools
Carbonne is in France, south west of Toulouse
There is a huge range of places to visit and things to explore across the Midi-Pyrenees, from historic sites to culinary experiences to mountains and lakes – discover more here:
There are good rail and road communications and the nearby Toulouse International Airport with direct flights from Bristol makes Twinning visits very easy to organise.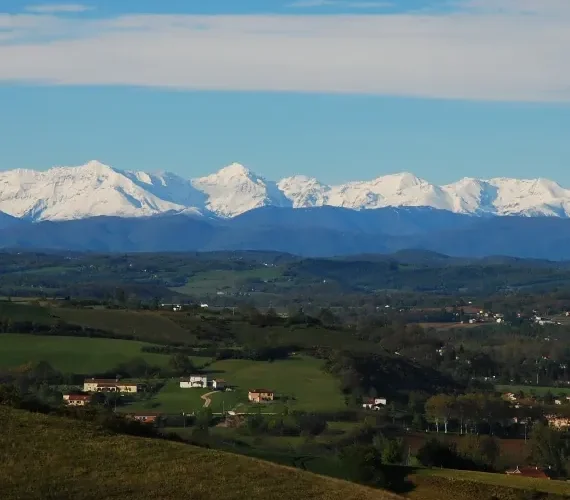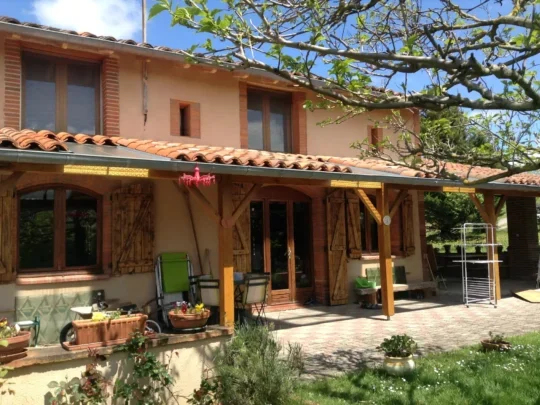 Carbonne has a smaller population than Monmouth with many people commuting to Toulouse for work.
Carbonne itself retains a very rural French feel with a quiet and relaxed way of life.
Walking around you can discover narrow lanes that were part of the 'le barriot district' (from the Occitan 'bari which means district, quarter).
The Governor's Tower with its brick dovecote is a half timbered house from that medieval period.
The traditional covered market was built in 1882. Esquie, the architect, used the latest ideas in his design, borrowing Eiffel's use of metal for the roof beams and girders.
"We spent 5 leisurely days en route through the Dordogne and Lot and planned to stay in a campsite near Carbonne, but Pierre and Marie-Hélène insisted that we stay in their beautiful guest suite upstairs.
"The next 4 days were filled with our hosts' astonishing kindness and hospitality. Concerts, dinners, ceremonies,  visits to amazing caves, chateaux and old towns, sometimes in the group, at other times just with our hosts or their friends and family.
"Our French is mediocre at best, as was their English, but we got on surprisingly well.
"We will never forget the welcome that we received in Carbonne. When the group visit ended we had several more days to explore the beautiful Ariége Pyrenees before heading home.
"Pierre and Marie-Helene came to stay in our house on the group visit the following year, and we did our best to make their stay enjoyable. Although we haven't been able to see them since then, we have kept in touch.
"The twinning group provided an experience of France and French people that we would never otherwise have had."  John and Pat B.